Back to the list
REAR AND SIDE LIGHTS: changing bulbs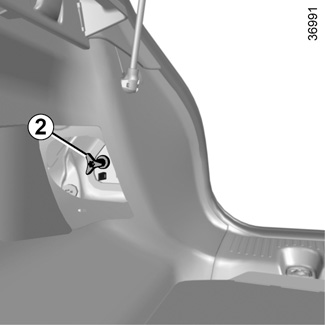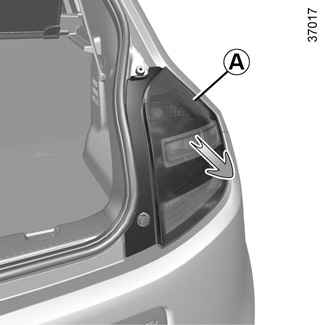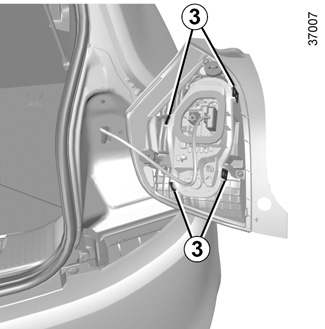 Side lights/brake and direction indicator lights
- From the boot, open the cover 1;
- unscrew 2;
- from outside, pull the light unit towards you, pulling from the side A;
- remove the bulb holder by releasing the four clips 3;
- change the bulb;
- refit the bulb holder and push the light unit as far as it will go, until it locks into place;
- check that the light is properly locked in position;
- tighten the screw 2 and close the cover 1.
The bulbs are under pressure and can break when replaced.
Risk of injury.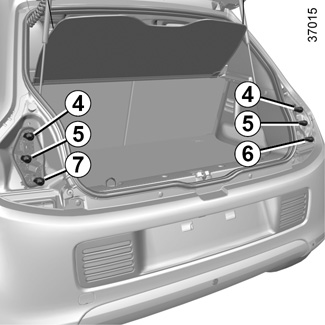 4 Side light and brake light
Bulb type: P21/5W.
5 Direction indicator lights
Bulb type: PY21W.
6 Reversing light
Bulb type: P21W.
7 Fog light
Bulb type: P21W.
Note: Depending on the vehicle, the reversing and fog lights are inverted.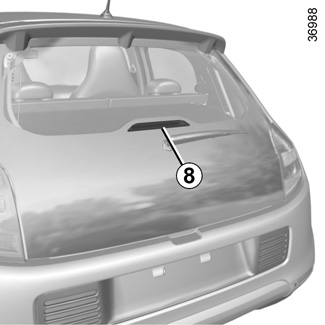 High-level brake light 8
Consult an approved dealer.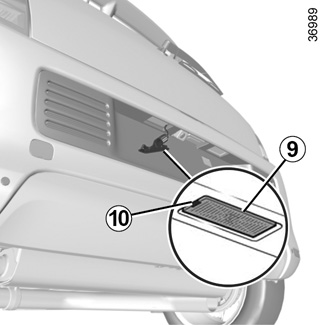 Number plate lights
- Unclip light 9 by pressing tab 10;
- remove the light cover to gain access to the bulb.
Bulb type: W5W.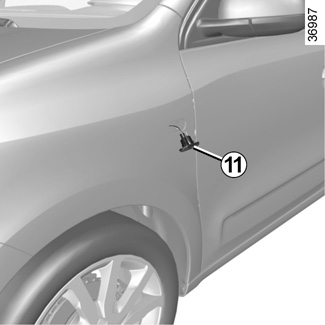 Side indicator lights
Unclip the indicator light 11 using a flatblade screwdriver or similar.
Turn the bulb holder a quarter of a turn and take out the bulb.
Bulb type: W5W.
Replace the bulb and refit the indicator light.