Back to the list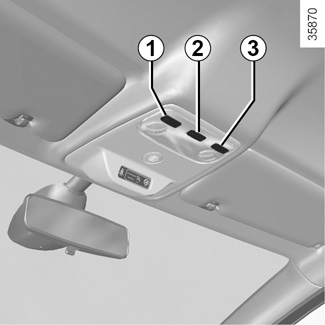 Courtesy light
Tilt switch 2 to move it to the position for:
- permanent lighting;
- lighting controlled by opening one of the doors. This switches off after a time delay, once the doors concerned have been closed correctly;
- immediate switching off.
Map reading lights
Move switches 1 or 3.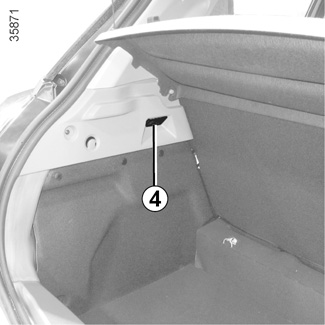 Luggage compartment light
Light 4 comes on when the boot is opened.
When the doors or luggage compartment are unlocked and opened the courtesy and footwell lights come on temporarily.