Back to the list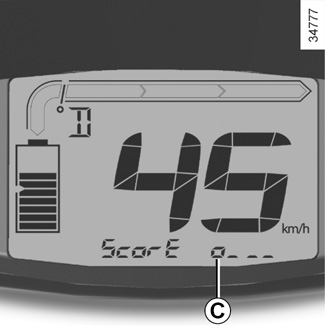 Charge meter
The charge meter gives the driver a real-time view of the vehicle's remaining power.
Power consumption A
The traction battery supplies the electrical energy required for the motor to move the vehicle.
Power recovery B
When driving, if you lift your foot off the accelerator pedal, the motor generates electrical current during deceleration, and this energy is used to recharge the traction battery.