Back to the list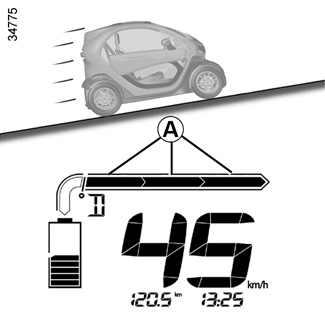 Eco-consumption (Éco ScorE)
This function shows the driver whether their driving style is suitable for an optimum vehicle range.
To display this function, press the end of the windscreen wiper stalk as many times as necessary.
The squares C indicate increased range: the more squares there are, the more range there is remaining for the vehicle.
Éco ScorE is calculated using the average from the last 1.8 miles (3 kilometres) travelled. After the traction battery is charged, it is calculated based on the last 93 miles (150 kilometres).